Ralph Golan MD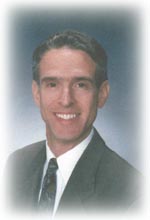 • Ralph Golan, MD has been a general practitioner in Seattle since 1979, specializing in preventive, wellness, and longevity medicine. Integrating both conventional and alternative approaches, he works with his patients not only to track down and treat underlying causes of chronic or recurring problems but also to optimize health and well-being. He emphasizes health education and self care skills, involving the full participation of his patients as equal members of their health care team. As an extension of this work he has written a comprehensive health resource and self-care guidebook, Optimal Wellness: Where Mainstream and Alternative Medicine Meet, published by Ballantine Books in 1995.
• For over forty years Dr. Golan has also taught and spoken locally and nationally to community groups and associations, college extension classes for the public, university health forums, U.S. government hearings on food policy, physicians and other health professionals, and to medical students at both the University of Washington School of Medicine and Bastyr University of Natural Health Sciences. In December 2001 he was a presenter at the first American Board of Holistic Medicine board review course for physicians and assisted in creating the first examination for board certification in holistic medicine. He has also taught physicians as an adjunct faculty member of the Institute of Functional Medicine. In addition to his private practice and teaching/speaking engagements, he has appeared frequently on radio and television, has been an on-line columnist for On Health Network and monthly for The Hope Heart Institute's Hope Health Letter.
• Dr. Golan attended Downstate Medical Center, State University of New York in Brooklyn where he received his MD in 1975. He did an internship at Swedish Hospital Medical Center/University of Washington in Seattle after which he worked as an emergency physician and a community clinic physician/sponsor. He then practiced rural medicine for a short while before starting his private practice in Seattle in 1979. He was a member of the American Holistic Medical Association for twenty years and served on the American Board of Holistic Medicine from its inception until 2003. He has been a past member of the American College of Advancement in Medicine and is board certified in Holistic Medicine. Dr Golan is also a member of ILADS (International Lyme and Associated Diseases Society) and has received specialized training from this organization. He has been a past member of the Autism Research Institute and has taken the specialized clinician's training utilizing the Defeat Autism Now biomedical diagnostic and treatment protocols for autistic spectrum disorders.

---
© Copyright 1999-, Ralph Golan MD
All rights reserved.

Website design, hosting and maintenance by New Tech Web, Inc.